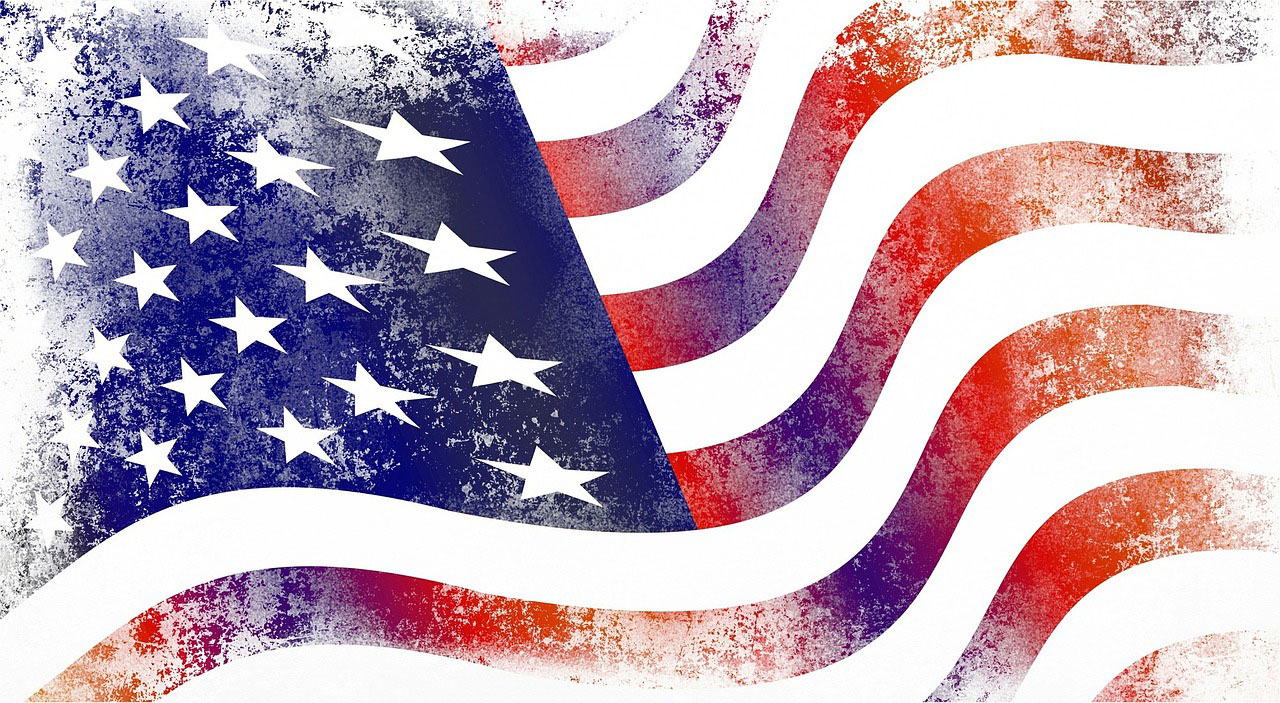 We have entered the green phase of Pennsylvania's reopening and recovery plan, in all parts of our oasis. Time to make hay while the sun shines, at least from a fundraising standpoint. We need to sell Sportsman's Bash tickets, support and encourage our friends to join the fun on Thunder Thursdays Bike Nights, and read on for an exciting new fundraiser that will be critical to making the most of our fraternal fundraising opportunities this year.
Watch for additional communication, check our website at syriashriners.org, and follow our Facebook page for ongoing information as developments unfold.
Meanwhile, stay well. We look forward to seeing you soon.\
>>You can view our ongoing coverage and news during the coronavirus pandemic at this link here
Happy Independence Day!
This Saturday, we celebrate the 244th anniversary of the signing of the Declaration of Independence of the United States of America as a free and sovereign nation, rejecting colonial British rule. May the federal republic we forged thereafter under our Constitution endure forever!
THUNDER THURSDAYS KEEP ON ROCKIN' THE PAVILION
THIS WEEK: THE NIED'S HOTEL BAND!
Syria Shriners, in conjunction with Moondog's & the StarLite Lounge, proudly presents Miller Lite Thunder Thursdays Bike Nights, all summer long in the spacious Pittsburgh Shrine Center Pavilion, continuing weekly through October 1. You may have noticed we've extended the fun for four weeks, and we're excited to extend this opportunity to add much-needed funds to our coffers in this challenging financial year..
NO BIKE?? NO PROBLEM!! ALL ARE WELCOME AND ENCOURAGED TO JOIN US!
Gates open weekly at 6pm, and the live music begins at 7pm. We wrap things up on stage at 9pm, so you won't have to stay up past your bedtime to have a good time. The StarLite Lounge, featured on Food Network's Diners, Drive-Ins & Dives, will be on hand to feed you. A full bar will be available. All events are rain or shine. You know our pavilion is impervious to inclement weather, so the shows will go on, without regard to any raindrops we may see.
NEVER A COVER ... BUT ALWAYS UNDER COVER
Attendance is limited to 250, so come early!

The Thunder rolls again this Thursday with longtime local favorites the Nied's Hotel Band. The Nied's Hotel Band, voted Pittsburgh's "Best Bar Band" in the 2016 Pittsburgh Magazine Readers Poll, is a powerhouse rock-n-roll and R&B group delivering the hardworking, blue collar, muscle that has made Pittsburgh a legendary rock-n-roll city.
The band includes some of the best-known and respected players in the region, including singer John Vento (who is, perhaps, the hardest-working front man around), guitarists Tim Hadley and Jim McCullough, plus keyboardist Fred Delu and sax man Ed Jonnet, who last joined forces as members of Pittsburgh's most beloved rock/soul band – The Rhythm Kings. Newest members Eugene Perry (bass) and Greg McIltrot (drummer/vocalist) complete the stellar lineup.
Check out Nied's Hotel Band in a concert from last month below
Watch this space every week for more information on the bands, vendors, and other fun stuff in store.
Please do your best to support this series. Mark your calendar, tell your friends, and be sure to share on your social media accounts!
WE CAN ALWAYS USE HELP. IF YOU CAN VOLUNTEER, PLEASE CLICK HERE.
UPCOMING SHOWS
July 2 The Nied's Hotel Band
July 9 The Shiners
July 16 Tina Daniels Band
July 23 Miss Fredeye
July 30 Curtis and the Shakers
Billy Price Brings His Soulful Blues Sound to the Pavilion Sunday July 26
The Pittsburgh Blues & Roots Festival was forced to cancel its annual two-day event this year, due to the COVID-19 pandemic, but we have a one-day cure for your blues on Sunday, July 26, when the award-winning Billy Price, nominated for two 2020 Blues Music Awards, returns to the Pittsburgh Shrine Center Pavilion for a Sunday revival.Enter your text here...
After first gaining international attention recording and touring with the late, great guitarist Roy Buchanan, Billy was a Pittsburgh mainstay for many years, and was a 2016 inductee to the Pittsburgh Rock N' Roll Legends hall of fame. After retiring from his "day gig" at CMU, Billy now hangs his hat and sunglasses in Baltimore, so he doesn't play too often in our area any more. You'll want to catch him while you can, and we've got him!
Billy is touring in support of his current release, Dog Eat Dog, which has garnered him two nominations (Best Soul Blues Album, Best Male Soul Blues Vocalist) for this year's Blues Music Awards.
General admission tickets are $15 in advance, $20 at the gate. Showtime is 4pm. General admission opens at 3pm. Early entry tickets, at $25, get you in at 2:30pm, and your first drink is on the house!
A special guest will join Billy to open the show. Stay tuned for more details.
For more info on Billy, click the photo above.
Early entry, and advance tickets are available below.

Proceeds benefit Syria Shriners. Ticket price is NOT tax deductible
2020 CASH Give-A-Way Lottery Fundraiser
By Randy Hobaugh, Second Ceremonial Master
I would like to share with you a new Syria Shrine fundraiser that will replace our long-standing Car Raffle. For the past couple of years, the raffle ticket sales have been declining, and it's time to introduce something new. With that said, this year we will be kicking off a $25,000 HOLIDAY CASH GIVE-A-WAY.
This lottery fundraiser will be given away during the week of Christmas.
Syria Holiday Cash Give-A-Way Ticket will be sold for $10 per ticket, with a total giveaway of $25,000.
The prizes will be awarded on the PA Lottery 7pm Daily Pick 4, and two numbers will be printed on each ticket. Prizes will be awarded as follows:
December 21 - $ 500
December 22 - $ 1,000
December 23 - $ 1,500
December 24 - $ 2,000
December 25 - $20,000 Grand Prize
We really need to sell all 5,000 tickets to optimize this fundraiser. We are very much hoping that everyone can buy and/or sell tickets to support this effort. Please do your best to help reduce our deficit, and avoid dues increases.
Proceeds benefit Syria Shriners. Ticket price is NOT tax deductible
Sportsmen's Bash Canceled
Please send all of your sold stubs and accompanying money immediately to:
Kenneth D. Stuart 1185 Astronaut Circle Pittsburgh, PA 15241
Last Tuesday, the Syria Shriners Board of Directors reluctantly reached the decision to cancel the Sportsmen's Bash for 2020. We felt we had no choice but to cancel, given the restrictions limiting large gatherings.
If you have checks or cash you can return to folks who bought a ticket from you, please do so, as it will save us postage and labor in processing refunds.
Simply write on the back of the stub "REFUNDED" and send the stub to:
Syria Shriners
1877 Schriners Way
Cheswick, PA 15024
We will be issuing refunds to all ticket holders whose stubs and payments have been previous received. We will process refunds as soon as possible, but ask for your patience as we work through the orders we have received.
We'll be back next year, bigger and better than ever, on Saturday, June 19, 2021.
Save the date! Mark your calendar now!
Please be mindful of your social media presence and your posts
By Robert T. Addleman, Jr. PP, Recorder
I recently received a call at the Shrine Center office from someone wanting to call our attention to what they believed to be inflammatory and racist posts on Facebook from one of our members whose profile picture portrays him wearing a fez, and who prominently wears his Masonic affiliations on his sleeve on his Facebook page. The caller believed that our member was speaking on behalf of all Syria Shriners with his posts. Of course, that is NOT the case, yet the implication is there.
While we are all entitled to freely express our opinions on any subject matter, I would ask that you keep a few things in mind;
Does your profile picture and bio mention Shriners and Masonic organizations? If not, no worries. Flame away (but is it REALLY necessary as a Shrine Mason to do this?). If so, think long and hard about number 2 and number 3 below.
Does your post reflect the values of Freemasonry and Shriners International? Not what you think they are or should be, but what our Grand Lodge and Imperial Council publish and what they teach. Chief among the teachings of both is the principle of tolerance and respect for others.
Keep in mind that, as Masons and Shriners, we are particularly admonished never to discuss politics or religion in the Lodge or Temple. When we make public posts to social media we might well consider following the same guidelines.
Govern yourself accordingly. So mote it be.
Click the Grand Lodge seal above to read a recent letter from Bro. Thomas Gamon IV, Right Worshipful Grand Master, discussing this subject.
Butler Luncheon Club Resumes Activities
Dear fellow Nobles:
After a three month hiatus, we have finally received the approval from Syria Shriners to resume our weekly meeting for the Butler Shrine Luncheon Club! Hallelujah!
Accordingly, WE WILL RESUME ON WEDNESDAY, JULY 8, at 11:30 AM at American Legion Post #778, Kohler Ave., Lyndora.
We will necessarily be following the distancing guidelines as set forth by the Shrine and other authorities. We do ask that you wear a mask, except, of course, when we're eating.
In addition, we are pleased to report that our Potentate will be our guest on July 29. That will be Ladies Day, and we'll be meeting in the main room at American Legion Post #778.
If you should have any questions, please feel free to contact Secretary George Bonnett, at 724-287-5345.
We are certainly looking forward to resuming our meetings!
Yours Truly,
John R. Stokes
President
​​In Case You Missed It
With continuing support from Shriners Children'sTM, last night, for the 4,930th consecutive Saturday night, the show went on at the Grand Ole Opry House in Nashville, featuring Country superstar and Osiris Shriners Noble Brad Paisley, and legendary bluesman Keb' Mo', keeping the music playing in Music City, once again without a live audience. Click the image to the right and enjoy the show.
SC has kept the music playing the last 15 Saturdays. See all the shows here.
Pittsburgh Shrine Center Office Closure
The Pittsburgh Shrine Center office remains closed until further notice. Please keep our office and facilities staff, and our entire Syria Shriners family in your prayers. We all need to remember each other during this trying period. Call your fellow Shriners, and look after their well-being. Run errands to the grocery or drug store if your situation allows, and theirs does not.
Pittsburgh Shrine Center Reopening
Units, Caravans and Clubs may now meet in the Pittsburgh Shrine Center.
In keeping with the Grand Master's directive of May 15, you must continue to practice physical distancing, and follow all guidelines from the CDC, state and local public health authorities. Accordingly, for now, gatherings are limited to a maximum of 250 people. Please be certain to maintain a clean and safe environment in our building and on our grounds.
Rescheduled Events
Canceled & Postponed Events not yet rescheduled
The Sportsmens' Bash, scheduled for the Pittsburgh Shrine Cener pavilion on Saturday, June 20, and postponed to Saturday, September 5, has now been canceled.
The 2020 MASA fall convention, scheduled for September 9-12 in Virginia Beach has been canceled.
The fall Night at the Races fundraiser, scheduled for Saturday, September 19, has been canceled.
THIS YEAR'S BIG BUTLER FAIR FAYETTE, WASHINGTON, AND WESTMORELAND COUNTY FAIRS HAVE BEEN CANCELED.
AT THIS TIME, THE BUTLER FARM SHOW REMAINS ON THE CALENDAR AS SCHEDULED, AUGUST 10-15, and FORT LIGONIER DAYS REMAINS SCHEDULED OCTOBER 9-11


PARADES CANCELED
Brentwood
Canonsburg
Crafton
Leetsdale
Monroeville
Zelienople
We've gone Green, What does that mean?
Here's a summary from WESA-FM of what's open, and what the "new rules" are. Click here: What's open? Do I have to wear a mask?
Taking care of ourselves and each other
Let's make sure we look out for each other as we navigate our way through the "new normal." While we practice physical distancing, let's be sure no one goes without vital social contact. Reach out to your fellow Nobles, Lodge Brothers, friends, family and neighbors. If your situation allows, run an errand to the grocery store, pharmacy or other essential business for someone who can't, or really shouldn't, be leaving their home right now. And while you're at it, be sure to take proper precautions like those below.
​Stay Informed!
There is so much misinformation being shared on social media and by email. Do yourself, and all of us a favor, and go right to a trusted source for your information. Please don't pass along things your seen posted or things you've been sent unless they have come directly from a legitimate public health or government authority. Click on the image to the left to visit the federal government's Centers for Disease Control and Prevention, FEMA and the White House at coronavirus.gov.