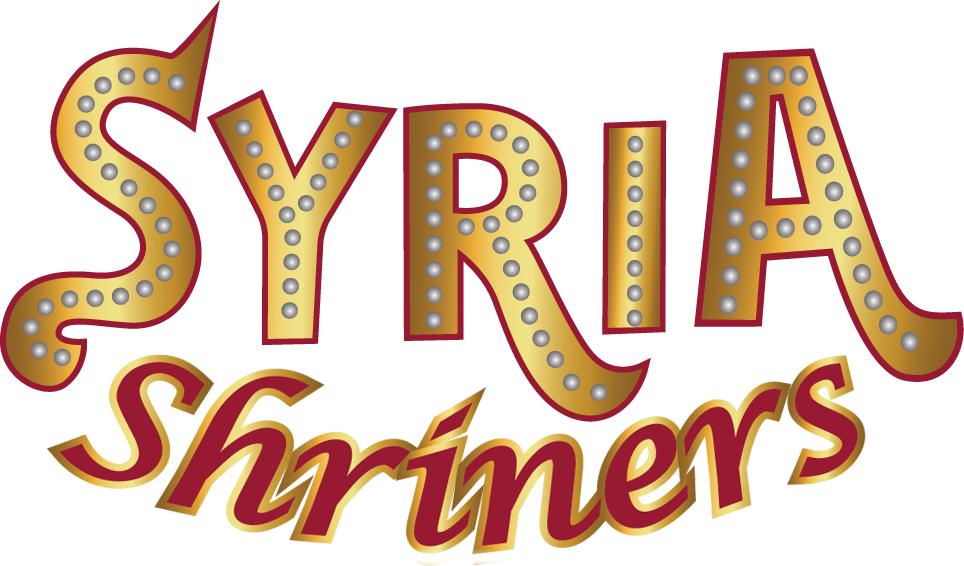 March 22nd Update on Syria Temple's COVID 19 (Coronavirus) Response
​At Syria Shriners, we are doing our best to keep you informed as circumstances quickly change, events are canceled, rescheduled, and our Grand Lodge and Shriners International reach decisions and issue statements that affect all of us.
We feel an absolute responsibility to maintain the flow of information. Watch for additional communication, check our website at syriashriners.org, and follow our Facebook page for ongoing information as developments unfold.
You can view our earlier COVID 19 (Coronavirus) Response communications below:
We'll all get through this together, and if we take proper public health precautions, most of us will not become seriously ill.
Meanwhile, stay well, and stay home. We look forward to being together again soon.
Pittsburgh Shrine Center Closure
The Pittsburgh Shrine Center remains closed until further notice. Please keep our office and facilities staff, and our entire Syria Shriners family in your prayers. We all need to remember each other during this trying period. Call your fellow Shriners, and look after their well-being. Run errands to the grocery or drug store if your situation allows, and theirs does not.
Forward this article to your friends who don't receive it directly, and encourage them to sign up for our email list on our home page here.
Rescheduled Events
The Potentate's Stag Testimonial Dinner, originally scheduled for March 21, has been rescheduled for Saturday, November 21. Rocky Bleier will join us that day. Hospitality Suite reservations have been shifted to November, and all tickets issued will be honored in November.
The Potentate's Ball, originally scheduled for April 18, has been rescheduled for Saturday, October 24. The same menu, entertainment, and other festivities will be offered in the fall. All reservations have been shifted to the new date.
If you need a refund for either event, contact the Shrine Center office, 724-274-7000, after we reopen.
Canceled & Postponed Events not yet rescheduled
The Bunny Bash, scheduled for April 4, has been canceled. we will try to schedule another party for our kids sometime this spring.
The Quarterly Meeting,and First Ceremonial, scheduled for April 6, has been postponed to a date to be determined. Shriners International bylaws require Temples to meet at least once a quarter, and we will reschedule when we can safely do so.
The Caravan 14 Seafood Stag, scheduled for April 17, has been postponed. The new date has yet to be determined.
The Swing Time dance, featuring the Syria Stage Band, scheduled for April 24, has been canceled. The dances are scheduled to resume on the third Friday in May, and continue on the third Friday of every month through November.
The Directors Staff Spaghetti Dinner, scheduled for April 26 has been canceled. No further information is available at this time.
At this time (mid March), we are scheduled to resume activities in May.
We will keep you informed as developments unfold.
As we learn to cope with the "new normal," and hope that is only a temporary state of normalcy for us all, this hymn, penned by Jeremiah Eames Rankin in 1880, and set to a tune by Ralph Vaughn Williams, brings to mind my sincere hopes and prayers for all of the Syria Shriners family.
View the video below to hear the tune, and see the lyrics below.
May the Great Architect of the Universe continue to be the tracer of designs upon your trestle board, and keep you in his loving arms until we are able to come together once again as Brother Nobles.
God Be With You Till We Meet Again

God be with you till we meet again,
By his counsels guide, uphold you,
With his sheep securely fold you,
God be with you till we meet again.

God be with you till we meet again,
'Neath his wings protecting hide you,
Daily manna still provide you,
God be with you till we meet again.

God be with you till we meet again,
When life's perils thick confound you,
Put his arms unfailing round you,
God be with you till we meet again

God be with you till we meet again,
Keep love's banner floating o'er you,
Smite death's threatening wave before you,
God be with you till we meet again..