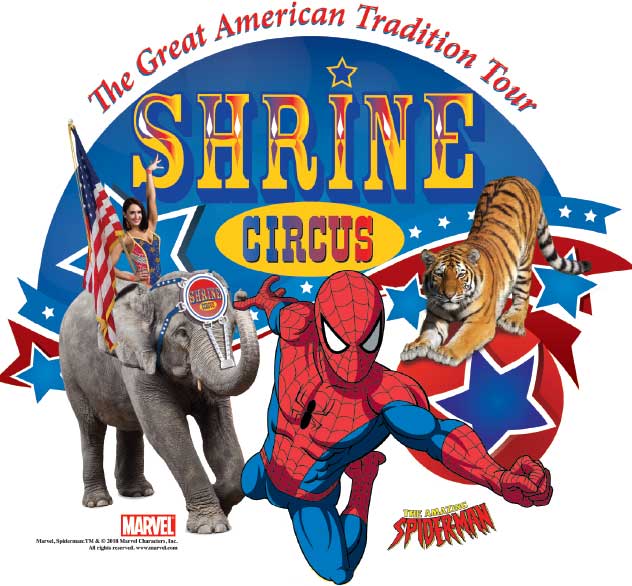 Statement from the Pittsburgh Syria Shriners:
On Sunday, September 16, 2018 at approximately 3:38pm, during the final intermission of the 69th Annual Shrine Circus, a domesticated camel, which had been giving rides to patrons during each of the five performances of the circus, was startled while returning to the ride platform. This caused the animal to rear and attempt to dislodge the three persons (one adult, two children) who were riding.
At this time, we are unable to confirm initial reports that an audience member threw a nearby shovel at the camel's feet during the ride, which allegedly startled the animal.
At the time of the incident, the camel was being led by a trained and licensed handler. The animal had not displayed any abnormal behavior prior to the incident.

The incident lasted at total of approximately eleven seconds before the camel was brought under control by the handler; all other animals remained under control during the incident.
The three persons who were riding the camel were transported to the hospital for injuries sustained when the animal reared, as were three or four other audience members who were injured in the commotion of the crowd while the incident was occurring. Several people were released after being treated for minor injuries.
This is first incident impacting patron safety in the 69 years of the Shrine Circus in Pittsburgh and is now being investigated by the proper authorities.
The Shrine Circus expresses its deepest regrets for the incident and extends its sympathies to all those who were injured or impacted by the event.