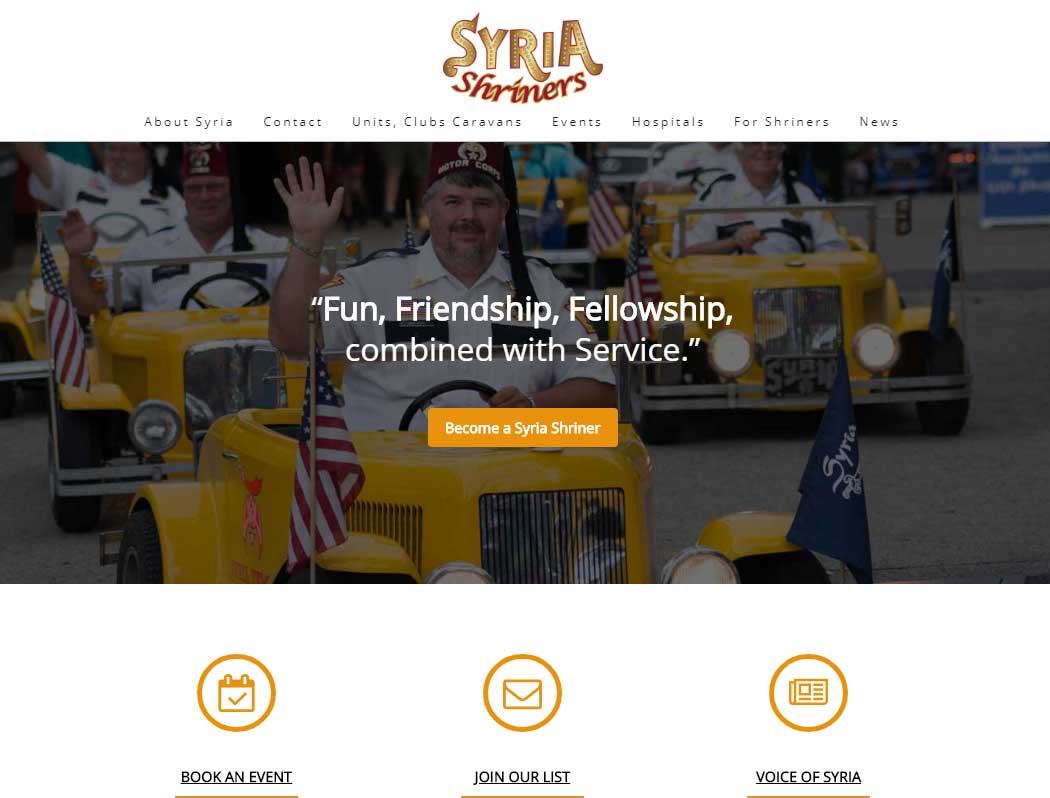 Pittsburgh's Syria Shriners Debut New Website
Nobles throughout the Oasis take notice, the Syria Shriners are pleased to announce to one and all the debut of our new website!
The address is still the same, www.SyriaShriners.org, but we now boast a fresh new look. The new site adds modern functionality that we hope will serve the Nobility's desire for a strong online presence to promote the activities of our Temple.
The newly designed website satisfies the vision of our 2018 Potentate, Bill Branthoover. Our Illustrious Sir decided this spring to make the site redesign one of his focal projects this year.
"It is my great pleasure to announce the release of our new fraternal website, Bill said. "It is my hope than an improved online presence will help educate and inform both the nobility and the public, who express a desire to learn more about our wonderful fraternity and all that we have to offer."
The site is proud to offer each Unit Club and Caravan their own space to showcase the purpose, history and activities of each to current and potential members.
Our new site also organizes our vast content assets into an easy to access portal. ​
New links will guide site visitors quickly to resources and information about our Shriners Hospitals for Children, information on becoming a Shriner and of course, Freemasonry in our great state of Pennsylvania.
Additionally, we owe an immeasurable debt of gratitude to our two talented Nobles Tim McKiernan and Tom Ruch of McKiernan & Ruch Photography. Without their incredible creativity and generous permission, the site would not be as beautiful visually. Their hard work truly serves as an amazing record of the activities and people who make our Temple as great as it is. Thank you, both!
We hope you all will enjoy this new site well into the future. If you have any comments about the new site or if you have content updates or suggestions that may help to improve it, please feel free to send us a note via the contact page.
Fraternally,