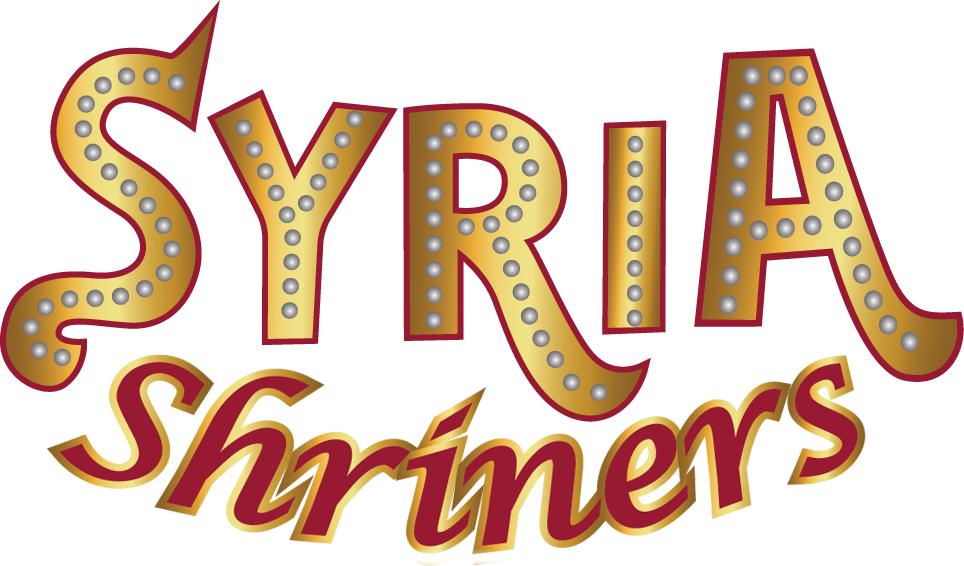 Syria Shriners' Events Update Concerning the Coronavirus
From the Desk of Robert T. Addleman, Jr., P.P. and Recorder
TO THE NOBILITY OF SYRIA SHRINERS:
March 13, 2020 - This statement is an effort to provide you with the most up-to-date information regarding upcoming Syria Shriners events and other events scheduled for the Pittsburgh Shrine Center.
It has come to my attention that rumors are circulating throughout the nobility that are spreading inaccurate information. We were hoping to be able to make one statement concerning these activities, but it has become clear that we must communicate with you now, while certain details are still being determined.
We are fully disclosing the details of all events as we understand them at this time. Accordingly, this email is lengthy. We apologize for that, but want to be fully informed of all developments.
First, all events scheduled for the Shrine Center this weekend
(MARCH 14-15), WILL PROCEED AS SCHEDULED.
​

The Legion of Honor Spring Luncheon will be in the Unit Meeting Room, beginning at 11am, Saturday, March 14.
The "Night at the Races" fundraiser will be in the ballroom beginning at 6pm, Saturday, March 14.
The Airys Temple No. 48, Daughters of the Nile open installation will be in the ballroom, beginning at 3pm, Sunday, March 15.
None of these events will be large gatherings. The luncheon will have fewer than 40 people in attendance. There are 90 advance tickets sold for the "Night at the Races." The Daughters of the Nile event will have fewer than 60 attendees. Ample opportunity for social distancing will be had at each of these events.
Moving forward, the Stage Band Swing Time dance, scheduled for the Shrine Center ballroom, Friday, March 20 has been canceled.
The Testimonial Banquet, honoring Illustrious Sir Donald J. Taylor, scheduled for the Comfort Inn & MainStay Suites at RIDC Park on Saturday, March 21 is being postponed.
Rocky Bleier contacted us at 12:10pm, Friday, March 13, to inform us that he would be unable to attend "the stag." The Potentate, Banquet Chair, and other advisors had been weighing options, including suspending the hospitality rooms, and the banquet over the last few days. When Rocky canceled his March 21 appearance, but readily indicated a willingness to appear at a later date, the decision was made to postpone the event.​
We are nearly, but not completely certain that we have a date to reschedule the stag. We expect to be able to make that announcement Monday, March 16, as soon as we are 100% certain of Rocky's availability. Rocky has indicated his availability on the date we have selected, based on the schedules of the hotel and the Potentate, but wants to confirm that his secretary has not booked an engagement of which he is not yet aware. We had hoped to confirm that information today, but were unable to do so. Hence, we anticipate an announcement on Monday.
The inaccurate information being disseminated by rumor-mongers forces us to make a statement now, however.
In April, the Bunny Bash, scheduled for the Shrine Center ballroom,
​Saturday, April 4, has been canceled.
​We will attempt to schedule another party for our kids at a later date.
The Quarterly Meeting and Ceremonial, scheduled for the Shrine Center, Monday, April 6, has been postponed. We will announce the rescheduled date as soon as possible.
The Potentate's Ball, scheduled for the ballroom, Saturday, April 18, will be rescheduled for a later date. Again, as soon as we know when that will be, we will let you know.
The Swing Time dance, scheduled for the ballroom, Friday, April 24, is still on at this time. We will evaluate that as developments continue.
At this time, we anticipate holding all of our events in May - and later -
as scheduled.
Further developments will determine whether any of those events needs to be rescheduled.
Watch your email, and check our website and Facebook page for additional information moving forward.
We apologize for any inconvenience caused by our schedule changes, but we have decided to act with an abundance of caution as we all deal with this public health matter.
Stay safe, be sure to practice proper hygiene, and follow the recommendations of federal, state, and local public health agencies, and government authorities.
Yours in the faith.
-SYRIA SHRINERS