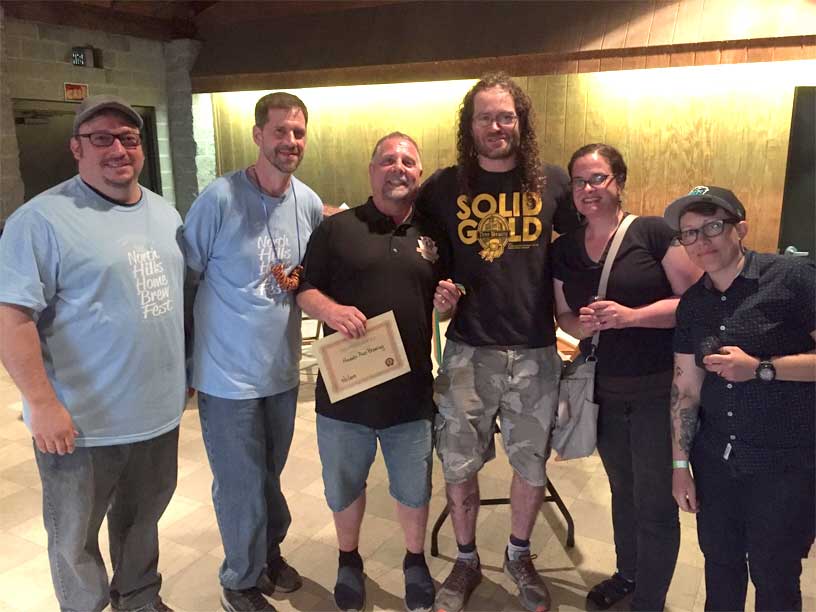 2019 North Hills Home Brew Fest Winners!
From Master Brew Fest Organizer Bryan Llewellyn..
Thank you everyone that came out to the 2019 North Hills Home Brew Fest, it was a great time! Of course it could not happen without the Shriners, and the brewers, you guys really out did yourselves!
Events like this can't happen without lots of help and support so thank you to anyone that took time out of their busy lives to help put this together and volunteer at the event. Ed, Dennis, Dennis, Jason, James, Bob, Bill, and many more.
Also please don't forget to continue your support of the vendors and companies that donated prizes we had at the event.
Penn Brewery, First Sip Brew Box, Vape Galeria, Keggle Brewing, CNC Malting, Painting with a Twist, Vagabond Tacos, Oakmont BBQ, Hop Nation USA, Yetters Candy, Pink Zebra, Monte Cellos, At Home, Shubrew, Arsenal Cider, Giant Eagle, Caliante Pizza, Casey's Pizza, The Big Pour, Brewswag, and if I left anyone please excuse and let me know in a comment below.
Cheers! Stay tuned for details on next year's event in May of 2020!
A big thanks to Hop Nation USA for joining us at the 2019 North Hills Home Brew Fest. Give their Podcast a listen below, it was recorded LIVE at the 2019 NHHBF! Hear from Master Brew Fest organizers Bryan Llewellyn and Dennis Raible, and take in a little of Syria Shriners' history and beer knowledge from Past Potentate and Syria Shriners Recorder Bob Addleman!
North Hills Home Brew Fest
2019 Winners