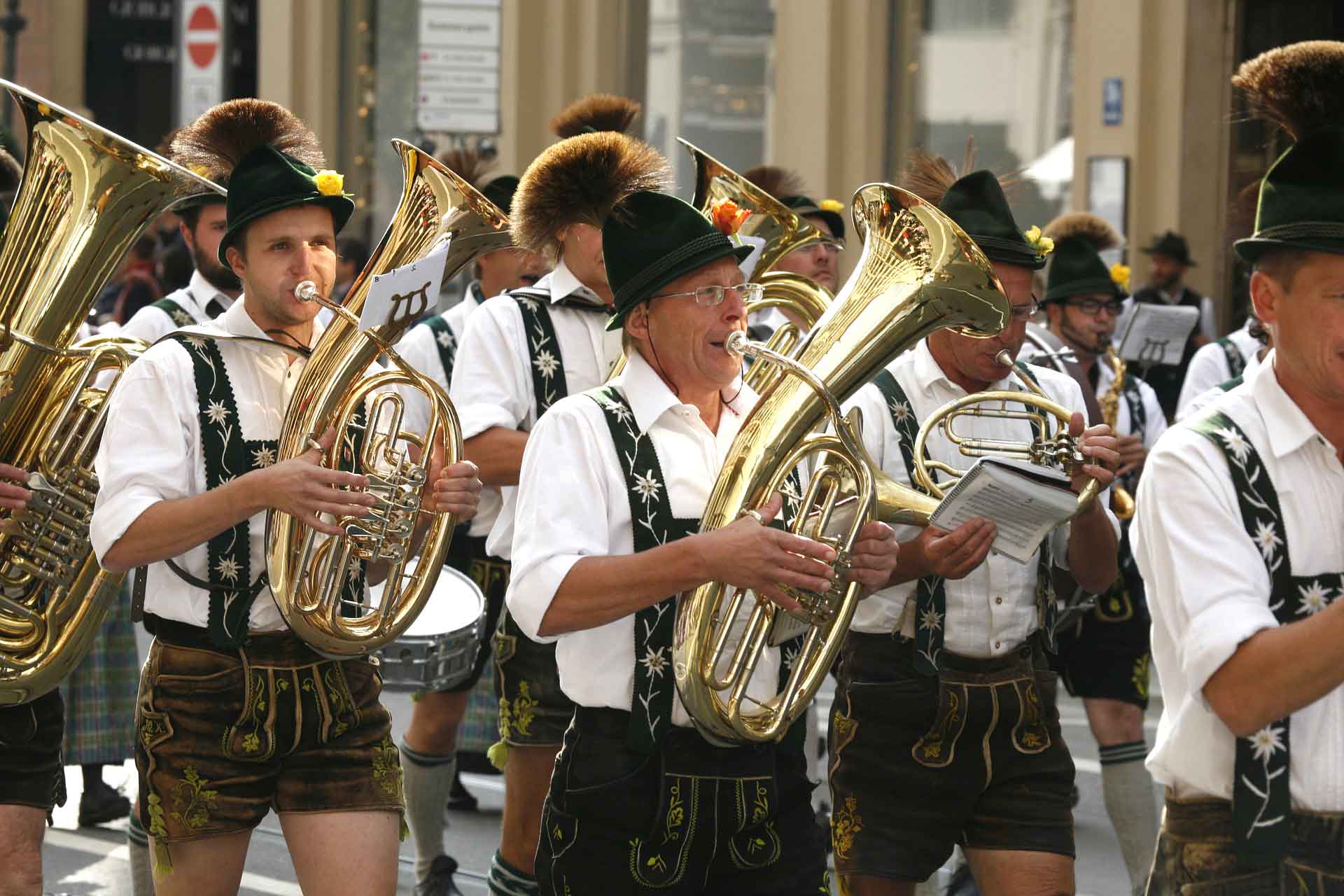 Syria Shriners Present Rocktoberfest 2018
Grab your stein, Pittsburgh, and head to the Shrine as The Syria Shriners present "Rocktoberfest" on Sunday, September 23rd, 2018!
-GATES OPEN AT 1:30PM-
Rocktoberfest presents the season's best value with an all-inclusive ticket for only $25.00. You will not find the same traditional food, exciting entertainment and Oktoberfest beer for that price anywhere else in Pittsburgh! Ach, du Lieber!
Since 1996, this is the best party that Syria Shriners have each year. Event Co-chairmen Bob Addleman and Dave Gardy are long-time fans of Oktoberfest celebrations.
"Oh, I am," says Bob Addleman. As a member of "The Barons," he has played at hundreds of Oktoberfests since 1987.
"I certainly am," said Dave Gardy. "I'll be wearing my lederhosen and my wife will be in her dirndl. Our event has always been a Pittsburgh celebration of what a traditional Oktoberfest would be like in Germany itself. We'll have dancers, German-style beers and a good German meal to cap it off."
Come One, Come All to Rocktoberfest!
This event is open to the public! We really hope to welcome families and festival-goers with an interest in traditional activities. Rocktoberfest offers a more current approach to the event, though, at least from a musical perspective. It is more like what is played in the fest tents in Munich, combining traditional and modern music from Germany. Austria, and the USA. We truly hope all of Western PA, German or not, will come out and enjoy a great meal, lively music and take part in all the fun we have planned.
"Really, this an event for everybody, very family friendly. We don't wish to give the impression that our Oktoberfest is only a beer blast. We offer a 1-price ticket with sumptuous buffet, a day's worth of entertainment and beer and beverages. It really is a tremendous amount of value," Bob said.
Traditional Oktoberfest Food & Drink
Our Oktoberfest buffet will surely satisfy the heartiest of appetites on September 23rd. "We are aiming to serve all the old Oktoberfest favorites," Dave said. "Pork, veal and beef sausages, traditional German potato pancakes, good krauts and some additional surprises yet to discover."
Entertainment & Performances
We'll display traditional & modern German and American music featuring Pittsburgh's Premier Oktoberfest band.. THE BARONS! Co-chairman Bob Addleman is a member of The Barons. They'll begin playing at 2:00pm and will continue playing throughout the event. A very special German Folk Dance performance by Alpen Schuhplattler und Trachten Verein will start at 4:00pm.
"It's the best time to be had in Pittsburgh on that date," Bob says. "The band is good, and they know how to work these kinds of events. "
Games & Fun
Rocktoberfest will also play host to plenty of Bavarian festival fun and games. We'll have activities for guests to compete and test their skills. There'll be a 'most decorative stein' contest, a nail driving contest, log splitting contest, a grape stomping contest, and to keep liabilities low, a chicken chucking contest (rubber chickens, of course) will take the place of an axe throwing exhibition.
Why we do it
Shriner's International has long served a Noble purpose of supporting our hospital network, while providing activities for its members, and often hosting events open to the public, too. "Syria Shriners is a group of fun loving guys from throughout 11 Southwestern Pennsylvania counties," Bob says. "We come together to have fun for a purpose. Our organization supports a network of 22 pediatric specially hospitals throughout North America."
*Reservations are REQUIRED by September 14th.
There will be NO TICKETS AT THE GATE.
(will-call desk at the gate for pre-sold tickets only)
For more information contact the Syria Shrine office at
724-274-7000

*Proceeds benefit Syria Shriners - Admission price is not tax-deductible.