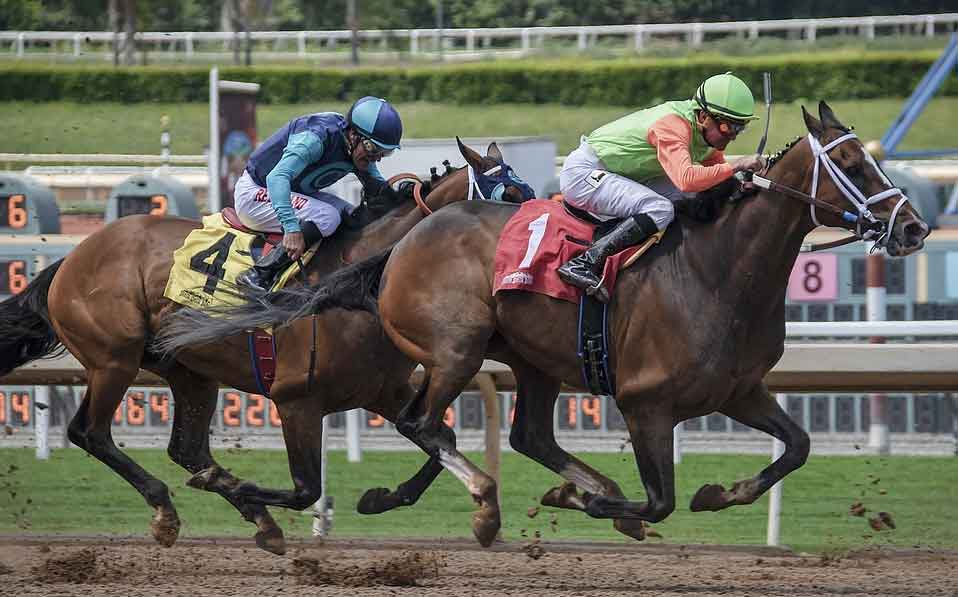 Divan Ladies of Syria Shrine Center Present:
"A Night at the Races"
"Night at the Races," also known as video horse racing, is fast becoming one of the most popular entertainment options. A Night at the Races is an audience-participation event where actual, recorded horse races are shown to the audience to recreate the atmosphere of being at the race track. Wagers are placed, and winners are not shy when their horse comes in!
Admission is $20 at the door. For $35.00 you can become a "Horse Owner" or "Jockey" (name a horse/be a jockey, price includes admission) Winning horse owners/jockeys earn $50.00.
There will be 10 sponsored races and a final auction race. Wagering is $2.00 per horse per race.
* Registrations are due by September 29th! *
This is the first edition of our "Night at the Races" event and it is expected to soon become an annual occurrence presented by the Divan Ladies of Syria Shrine Center.
This event is for anybody interested in a fun evening out to help support our fundraising endeavor and of course Syria's membership.
"It's a fun evening for people to get together with drinks, guaranteed great hors d'oeuvres, a delicious buffet and dessert plus horse racing action all in a fun evening with friends to help raise funds for the Syria Shriners," says organizer and Divan Lady Linda Branthoover.
Linda was the visionary behind adding "Night at the Races" to our busy schedule of great annual events at the Shrine. When her husband and current Potentate Bill Branthoover was president of Caravan 18, Linda oversaw their Night at the Races event for three years. "They are fun events. Everyone seems to have a really good time," Linda said.
By September 29th owners/jockeys remit registration receipt
along with your check payable to:

Divan Ladies of Syria Shrine Center
Linda Branthoover
101 Mildred Street
Beaver Falls, PA 15010

(For more info call Linda at: 724-847-4730 (H) 724-581-7052 (C)
Exciting things to expect:
In addition to the racing, there will be a 50/50 raffle and a Chinese auction. Linda says that there are surprises in store including a special chance to win big. "The Trifecta race will be a really neat twist. It's based on 3 races with a $500 award going to the winner."
Price of admission includes food and refreshments!
Night at the Races attendees receive hors d'oeuvres, a fantastic hot buffet meal and desserts included with their ticket price. Beer and beverages, too!
Don't miss our very first "Night at the Races" because...
Take it from Linda, "They are just so much fun. We can guarantee a great meal and a fun evening with friends. Our main goal is to promote having a fun time while supporting our Syria Shriners and through them, our Shriners Hospitals for Children."